Tree Surgeon Urmston
Elm House Tree Services.
Highly reliable, highly skilled & affordable
Why Hire Elm House As Your Tree Surgeon In Urmston?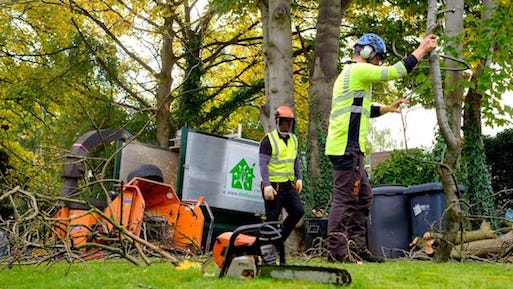 We are friendly tree surgeons in Urmston who have a combined experience of over 30 years.  Andrew Hampson runs the business and carries out work with his highly skilled team.
We are a friendly company who offer friendly advice and complete work to a high standard.  We are fully qualified and insured so you can be sure you are getting the best tree surgeon in Urmston available.
We like to be competitive against other tree surgeons in Urmston when it comes to price so we put our best quote forwards first.
If you need a quick response then you are in the right place – we offer a quick response time to all contact made to us.
Reasons To Choose Elm House Tree Services As Your Tree Surgeon In Urmston?

WE ARE QUALIFIED
We are City & Guilds NPTC qualified so you know we are up to the job.
VERY ORGANISED
We always have the tools, we always have a plan in place.
SWIFT JOB COMPLETION
We get the job done quickly, but with no compromise on quality.
GREAT RESULTS
We always deliver what you ask for and leave the area tidy.
ENVIRONMENTALLY AWARE
We never dump our left overs, we always dispose of them in the correct manner.
REASONABLE QUOTES
We are competitive on price & are open to price matching.
SPECIALISTS
We have a wide knowledge and can deal with whatever is thrown at us.
PLEASURE TO BE AROUND
We are approachable and friendly whilst getting the job done.
Our Previous Customers Said:
Contact Us For A Quick Response From The Best Tree Surgeon In Urmston
Details About How We Quote & The Process Of A Tree Surgeon In Urmston Job
If you are looking for a tree surgeon in Urmston then you've come to the right place.  We are trustworthy and competitively price which means that not only do you pay a decent price, we also do the job properly.  Each job we do has to be individually quoted for as the variables are different for each job.  When we turn up to a job to quote, we look at the size of tree or hedge, what other trees or plants are around that need to be looked after in the process and also look to see how easy or difficult it will be to get our machinery to the site. Sometimes we will struggle to get through thin alleyways or across difficult ground and may need to lift it over walls or any other way that is a safe approach. 
A Rough Guide On How Much A Tree Surgeon in Urmston Costs
A tree surgeon in Urmston can vary in price but we put together our best quote possible.  The below guide will give you a rough idea as to how much we charge for different jobs – please don't forget that we will quote for your job individually and that this really is, just a rough guide. 
We are safe tree surgeons and are all City & Guilds qualified tree surgeons.  This ensure that we are both knowledge and carry out safe practice when dealing with potentially dangerous machinery and sizeable trees or hedges.  Our qualifications gives you (and us!) the confidence that we are safe and knowledgable.   We have deep knowledge when it comes to tree and plant species and we can therefore give you good advice on how we will remove trees or plants so that they won't return, or we will trim them so that they will not become damaged and potentially die.  If you are going for a trim, we will advise you on when is best for us to come and do the job to give the best possible change for the tree or plant to live.  
How A Job Works From Start To Finish
When we turn up, we are professional and friendly.  We understand what it can feel like to have your private home or commercial property disrupted by loud noise and workmen.  We try to keep noise levels to a reasonable level and we are always courteous to those around us. No grumpy workmen, we love what we do and will turn up with a smile on our faces! 
We care about our customers and we therefore always endeavour to return calls, emails and texts so that you know what is happening with your job at all times.  We are always happy to answer all questions at any time.  
Why not get in touch with our friendly Urmston tree surgeons today! 
Are you looking for a tree surgeon in Manchester outside the Urmston area?  We serve many areas across Manchester.