Tree Surgeons in Radcliffe
Always reliable, affordable & friendly.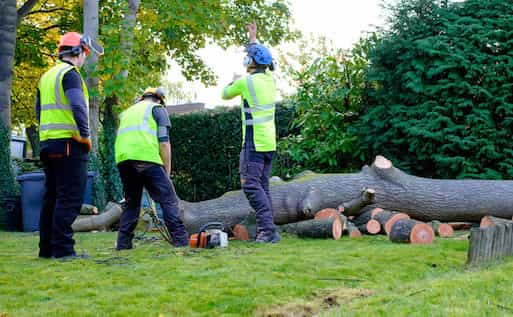 We are a competitively priced team of tree surgeons in the Radcliffe area, offering a fast response time and a willingness to get your problem sorted as soon as possible.
Led by Andrew Hampson, we offer polite and friendly service and have over 30 years of combined experience, allowing us to complete our work to an extremely high standard.
We are fully insured and highly qualified, so if you are in need of a tree surgeon in the Radcliffe area, contact us today and we will get your issue fixed as soon as possible.
Why You Can Trust Elm House Tree Services
HIGHLY QUALIFIED

Elm House Tree Services are City & Guilds NPTC qualified
EXTREMELY ORGANISED

We always plan ahead for efficiency.

NO TIME WASTED

We are known for our speedy, reliable service.

PICTURE PERFECT RESULTS

We always leave the area clean and tidy, and ensure that you are 100% happy.

WE ARE GREEN

Everything we chop down gets recycled.

VERY AFFORDABLE

We are always extremely competitive with our pricing.

QUALITY EXPERTISE

We always push ourselves to do the best job possible.

WE ARE FRIENDLY
We are are great team, and are always happy to help.

Contact Us For A Quick Response!