Tree Surgeons in Middleton
We are reliable, friendly & affordable.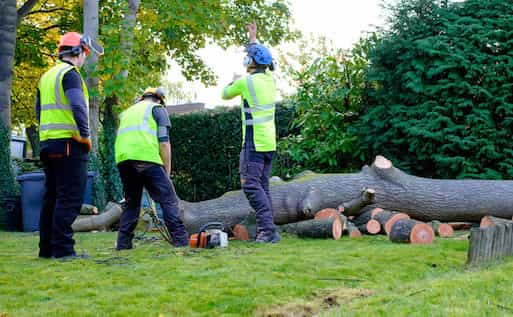 We are a highly qualified team of tree surgeons in Middleton with over 30 years of combined experience. Led by Andrew Hampson, our staff are all extremely friendly and helpful and always get our work completed to a high standard.
Whether it is at home or the workplace, our tree surgeons in Middleton will always ensure that your problem is taken seriously, and is dealt with as soon as possible.
We always offer a speedy response when enquiries are made, so if you're in need of fully insured, competitively priced tree surgeons in Middleton, contact us today.
Why You Can Trust Elm House Tree Services
100% QUALIFIED
Our team are City & Guilds NPTC qualified.
ALWAYS READY

When we turn up for a job, we always have all the tools we need.

SPEEDY SERVICE

We're always fast, but never compromise on quality.
GREAT RESULTS

We always complete our work to a hgh standard and leave the area clean and tidy.
WE RECYCLE
We always recycle what we chop down.
COMPETITIVE ON PRICE
We quote reasonably and are open to price matching.
PROFESSIONAL
We pride ourselves on being a high quality services
FRIENDLY
We are professional, approachable and generally nice people to be around!
Contact Us For A Quick Response!