Tree Removal Manchester
We do it safely & affordably.
How We Can Help With Your Tree Removal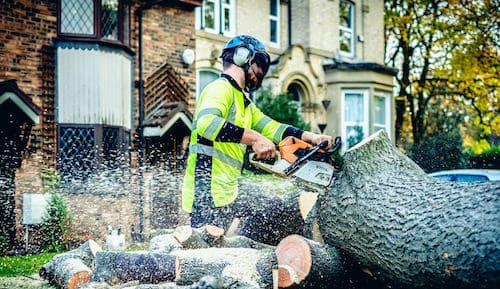 Tree removal can range from small trees right through to real problematic trees in difficult places.  This can include trees that are interfering with buildings, growing into other trees or hanging over other buildings.  Often jobs are not just taking the tree into consideration, but looking at how to best tackle the problem in the trees circumstances.
We have over 30 years experience and therefore have the knowledge and skills required to come up with the best tree removal solution. We look at items such as how we are going to get the equipment to the tree, how we are going to safely remove the tree and how we are going to dispose of the tree safely.  We are fully qualified and full insured for your peace of mind.
Do you need grounds maintenance in Manchester? We also provide the following services: sports pitch maintenance, vegetation management and landscaping.
We offer a quick response service to any contact made with us.
Why Choose Use For Your Tree Removal
QUALIFIED
We are City & Guilds NPTC qualified.
WE PLAN AHEAD
We assess the situation of the tree, any buildilngs that need protected and potential access problems and how they will be resolved.
EFFICIENT
We work efficiently to get the job done with minimum fuss.
GREAT RESULTS
We remove trees with minimum risk to surroundings and get the result.
WASTE REMOVAL IS ETHICAL
We remove all remains of trees in an environmentally friendly way.
AFFORDABLE
We are open to price matching - just let us know your requirements.
SPECIALISTS
We are experts in all types of trees to ensure the best removal possible.
FRIENDLY
We turn up to a job with a smile on our face, we like what we do!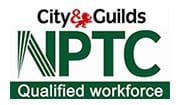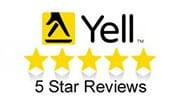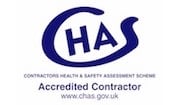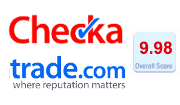 Why not read a review from one of our previous clients?
"We have just moved into a new property with some large trees in the back. One of the trees had some dead branches so we were worried about the safety of the tree especially with two young children. The guys at Elmhouse Tree Services had a look and recognised a dangerous fungus. They advised us the tree was unsafe and recommended it be cut down. They were able to remove it without any damage to the rest of the garden and were tidy and very friendly. They also advised us about maintaining the other trees. I will definitely be calling them for my next job." Cat Sheehan

Contact Us For A Quick Response!