Tree Surgeons in Cheadle
We are reliable and competitively priced.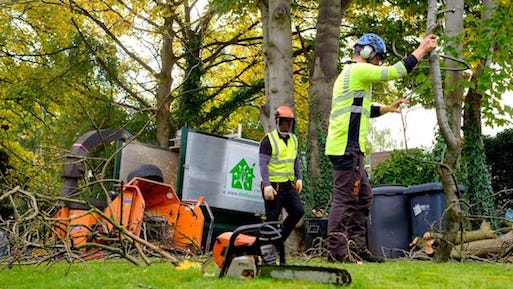 We are tree surgeons in Cheadle with over 30 years experience.  Andrew Hampson and his team offer a service that is reliable and of a high quality.
We are a friendly company who offers knowledgeable advice and we are also fully insured and fully qualified to ensure that you get the best possible outcome for your job.
We are lucky enough to have worked as a tree surgeon in Cheadle for many years, providing our clients with a cost-effective, professional service that is second to none.
We offer fast response times on all contact made – we will contact you as soon as possible.
Looking For A Tree Surgeon in Cheadle? Here's Why You Should Consider Us:
WE ARE QUALIFIED
City & Guilds NPTC qualified.
ORGANISED
We always formulate a plan for your job and turn up with the right gear.
QUICK
We get jobs done quickly with no compromise on quality.
GREAT RESULTS
We like to see a job well done, we are sure you do too.
WE RECYCLE 
All waste is disposed in an environmentally friendly manner.
AFFORDABLE
We always put our best quote forward first & are open to price matching.
PROFESSIONAL
Our high quality service has customers coming back again and again.
FRIENDLY
We are approachable and friendly.
Our Other Customers Liked Us – Take A Look..
Contact Us For A Quick Response With a Qualified Tree Surgeon in Cheadle!