Tree Surgeons in Bolton
We are reliable, affordable and friendly.
Elm House Tree Services – A Tree Surgeon In Bolton You Can Trust

Run by Andrew Hampson, Elm House Tree Services are tree surgeons based in Bolton and have over 30 years experience in the field.
We are approachable tree surgeons who offer friendly advice and deliver work to a high standard.  We are also fully insured to make sure that the word can be done with piece of mind.
We will endeavour to price match wherever we can to make us the most competitive tree surgeon in Bolton on price.
Need a fast response?  We offer a quick response to all contact made.
Why You Should Consider Using Us As Your Tree Surgeon In Bolton:
WE ARE QUALIFIED AS A TREE SURGEON IN BOLTON

We are proud to be City & Guilds NPTC qualified.
VERY ORGANISED
We always put a plan together, we always bring the right tools for the job. 
RAPID OPERATION
We work efficiently without compromising on quality.
GREAT RESULTS
We give you the quality you are after and we leave the site tidy.
ENVIRONMENTALLY FRIENDLY
All our left over cuttings are disposed of in an environmentally friendly manner.
COMPETITIVE
We don't want you to pay more than you have to – we will price match where possible.
SPECIALISTS IN OUR FIELD
We have the knowledge no matter how bespoke the job.
FRIENDLY
We like going to work and therefore are a pleasure to be around.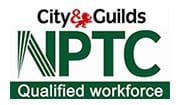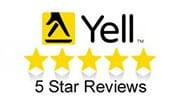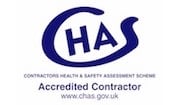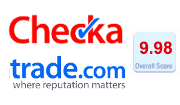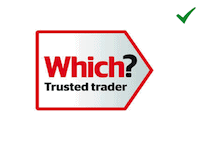 Previous Happy Customers Said:
"We rang many tree surgeons in the Bolton area and only Elm House Tree Services got back in touch, so we took a bit of a gamble. However well worth it. Wish we'd used them years ago. They arrived on site at 7.30am and got on with the job (making a lovely neat job of a laurel hedge, thinning a tree of overgrown wisteria (by hand at height) and general cutting back. The garden was left spotlessly clean and tidy. Highly recommended. Friendly and polite. Will be having them back for sure." Richard & Jo Catterall (TrustPilot)
Contact An Experienced Tree Surgeon In Bolton For A Quick Response!
More Info On Who We Are, How We Quote And How Our Tree Surgeon In Bolton Gets The Job Done
Looking for a tree surgeon in Bolton can be tricky due to the number of tree surgeons out there – how do you know how to choose?  Here at Elm House Tree Services we pride ourselves in being trustworthy, reliable and most importantly, reasonably priced.
If you choose to get in contact with us we will need to quote for your job as we need to look at how big the job is to prune, grind or remove.  We have to look at things like where the hedge or tree is and look to see if there are any buildings around that may cause problems in gaining access, or other plants that are nearby which we will have to protect in the process of doing the job.  We will also assess how easily our equipment will be able to gain access to the site – we generally look at things such as thin alleyways, walls in the way and any other issues that could be an issue getting in and out of the job.
How Much It Roughly Costs To Hire Us As A Tree Surgeon In Bolton
All tree surgeons in Bolton will charge slightly differently however we promise to price match wherever we can.  The below is an example of how much we roughly charge for different jobs however please remember that each job will need to be quoted for individually.
Stump Removal – can be as low as £70+VAT.  Why not read our blog post called "How Much Does Tree Stump Removal Cost" to find out what we take into account when we are looking at quoting for a job

Tree Removal – starts from £100+VAT and the quote can be larger depending on the size and difficulty of the job.  Our blog post "How Much It Costs To Remove A Tree" gives some examples of tree removal work we have done and how much we charged for them.
Hedge Trimming Or Removal – this can be anything from £90 to £120+VAT.  Read our blog post "How Much It Costs To Remove Or Trim A Hedge" to find out more.
Our tree surgeons work regularly in Bolton and can come and quote relatively quickly after you contact us.

We are experienced tree surgeons and are City & Guilds qualified – this means that we have completed all the courses required to work as a tree surgeon in Bolton.  This ensures you and us (!) that the job will be done safely.  We have extensive knowledge about species of trees and hedges to ensure that they are trimmed in a way that preserves the health of the plant, or are removed in a way which means they will not return.  We will always provide advice on which time of year is the best time to be dealing with different species if causing minimum stress to a hedge or tree is important.
Tree Surgeon In Bolton – The Process
Our tree surgeons are professionals and are friendly and efficient so you can be guaranteed that someone reputable will turn up to do the job! We understand that our work can be noisy at times and we will try and be as quiet as possible whilst completing the work.We like to look after our customers and we return all calls, emails and text within good time so you know exactly what is happening in every step of the process. We are always happy to answer all your questions before, during and after the job.
Why not get in touch with our friendly Bolton tree surgeons today!