Tree Surgeons in Bury
We are affordable, friendly and reliable.
Why Hire Elm House As Your Tree Surgeon In Bury?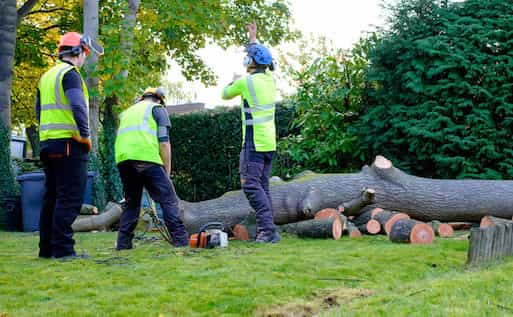 We are tree surgeons in Bury that carry out work to a professional standard.  We are professional outfit with a combined 30 years of experience and we take great pride in delivering work to a high standard and meeting our customers expectations.
As with any tree surgeon in Bury that takes their work seriously, Elm House Tree Services have full insurance for your peace of mind.  We like to keep our prices competitive to be the first choice as a tree surgeon in Bury, and when we quote we put our best quote forward first time to help make it as affordable as possible for you.
If you choose to get in touch with us today we will normally reply same day as we understand that if you need it sorting, you will most likely want it done ASAP.
Looking For A Tree Surgeon In Bury? Contact Us Today

We believe that finding a reliable company to carry out tree services in Bury shouldn't be difficult. With our friendly and professional team you can guarantee that no matter what issue you are experiencing, as a tree surgeon in Bury, we can help.
If you need a service that provides stump grinding in Bury, we will always arrive in a timely manner with all the tools necessary to complete the job – and always leaving the worksite in excellent order and free from debris.
If you need a contractor for tree removal in Bury, we will not only always offer the best pricing, but ensure that any waste from the task is contained, and taken for recycling for the sake of the environment.
As a tree surgeon in Bury, the number of services that we offer continues to grow, so if you need tree pruning, hedge trimming, or even a Bury-based tree surveyor, why not get in touch with us today.
Our Team Values As A Trustworthy Tree Surgeon In Bury

WE ARE FULLY QUALIFIED
We are City & Guilds NPTC qualified.
VERY ORGANISED
We scope out the job & turn up with a plan – and the right tools.
TIMELY
As a tree surgeon in Bury, we get in, get out & deliver to high quality.
FANTASTIC RESULTS
We do the job & leave it tidier than we found it.
SENSIBLE WASTE MANAGEMENT
Everything we chop down as a tree surgeon in Bury is recycled.
BEST PRICING
We keep our prices competitive.
HIGHLY PROFESSIONAL
We behave in a professional manner.
VERY FRIENDLY
We are a pleasure to be around on the job.
What Our Customers Said About Us
"Thank you for the professional and reliable service. Needed a holly tree and beech hedge removed and Matt and his two fellows did the job perfectly. We have asked 3 different tree surgeon for a quote, Matt was the only one who came around and quoted the job properly. Very happy with the service. Thank you again." Stefan Jahr

Contact An Experienced Tree Surgeon In Bury For A Quick Response